Keynote Speakers Announced for 23rd SPE®Auto

TPO 

Conference
The 23rd Annual SPE® TPO Automotive Engineered Polyolefins Conference, the world's leading automotive engineered polyolefins forum, will showcase talks by keynote speakers from OPIS, Wards Intelligence, LyondellBasell, and Sirmax. The theme of this year's 2022 technical conference and exhibition is "Sustainable Mobility."
The 2022 technical conference and exhibition returns for its 23rd year in person from October 2-5, 2022.
More Keynotes to be Announced!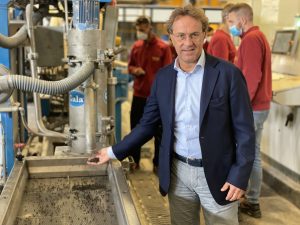 Massimo Pavin – Sirmax: Founder & CEO
Supplying automotive industry with high performing, circular compounds
We are all aware that our planet's resources are limited. As a conscientious people we have a responsibility to direct initiatives towards usage reduction, reuse, and recycling. Automotive is at the core of this green revolution. In fact, recycled plastic can ensure very high performance, with characteristics comparable to prime.
The concept of upcycling is the creation of an end product of higher quality than the originating base material and that can be used for the production of durable goods, such as various automotive applications. All these products can be made from either post-industrial or post-consumer plastics. In both cases, certification and traceability of the material is crucial. In the U.S., unlike Europe, most recycled plastics are now derived from post-industrial.
Sirmax Group has invested $30 mil to build a post-industrial PP scrap recycling plant on our campus in Anderson, Indiana, using the same quality standards and processes already in use at the group's other European and international plants, inspired by ISO standards for the processing of prime resins. The Sirmax strategy is to use postindustrial transitionally until post-consumer sources are readily available.
Sirmax is the only PP compounder with in-house recycling capabilities in both the United States (post-industrial) and Europe (post-consumer), truly providing polypropylene compounds with controlled and traceable recycled content.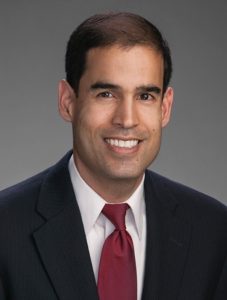 JOEL MORALES – OPIS: VP
Global Polypropylene: New Capacity Expected to Outpace Post Covid Demand
Much has changed in the global PP market over the last few years as the impact of
Covid-19, among other things, has resulted in elevated global shipping costs of containers from Asia to Western Markets. As a result PP prices in Western Markets have disconnected from Asian prices like never before. This presentation will discuss the landscape for key future trends in pricing, demand and new capacity as the world continues to work its way towards a post Covid normalcy.
DREW WINTER – Wards Intelligence
How Smart Surfaces, Sustainable Materials are Transforming Vehicle Interiors
Electrification and autonomous features are turning the act of driving into an experience. Future cockpits will be expected to provide a variety of pleasing interactions that entertain, energize, and soothe driver and occupants on demand. TPOs promise to play a pivotal role in this transformation. Smart interior surfaces with embedded electronics will reduce distraction and create varied experiences and interior environments by displaying as much or as little information as occupants want to see, changing colors and offering dramatic cockpit design opportunities.
The growth of electric vehicles and environmental concerns worldwide is creating demand for more sustainable interior materials that occupants can see and touch – and also unseen materials such as sound insulation.
Many automakers now offer premium alternatives to leather and suede such as "Vegan leather." More are being developed to include an impressive array of post-consumer materials from wine bottle corks to nylon fishing nets. Tesla already has eliminated leather from its vehicles, Volvo announced last year it is eliminating leather in future EV applications. Volvo's director of global sustainability says the vegan leather market is expected to reach $83 billion (€73 billion) in value by 2025.
But sustainability initiatives aren't just about EVs. They are part of every OEM and supplier's future plans. Materials suppliers are responding with an impressive array of sustainable products and processes.